If you don't have a Skillshare account, it will prompt you to sign up for a free account.
If you miss the free link, then you can still try Skillshare for 3 months for only 0.99!
---
Learn how to add your handlettering to a poster in Photoshop and post it on Instagram. Quick and simple … no tracing needed!
Basic knowledge of Photoshop and handlettering needed.
This class will not teach you handlettering or photoshop, but if you have any questions, please let me know and I will be happy to help you!
What You'll Need
Photoshop – I'm using Photoshop CC, but you can use any version of Photoshop to complete this class. If you want to try Photoshop CC, here is a link to try a 30 day free trial
Scanner – I'm using a cannon but if you don't have a scanner, you can try a scanning app. Android Scan Apps – iPhone Scan Apps
Stock Image (for your poster) – I use Unsplash, which has tons of FREE high quality images.
Instagram app installed on your phone
Scanning Settings: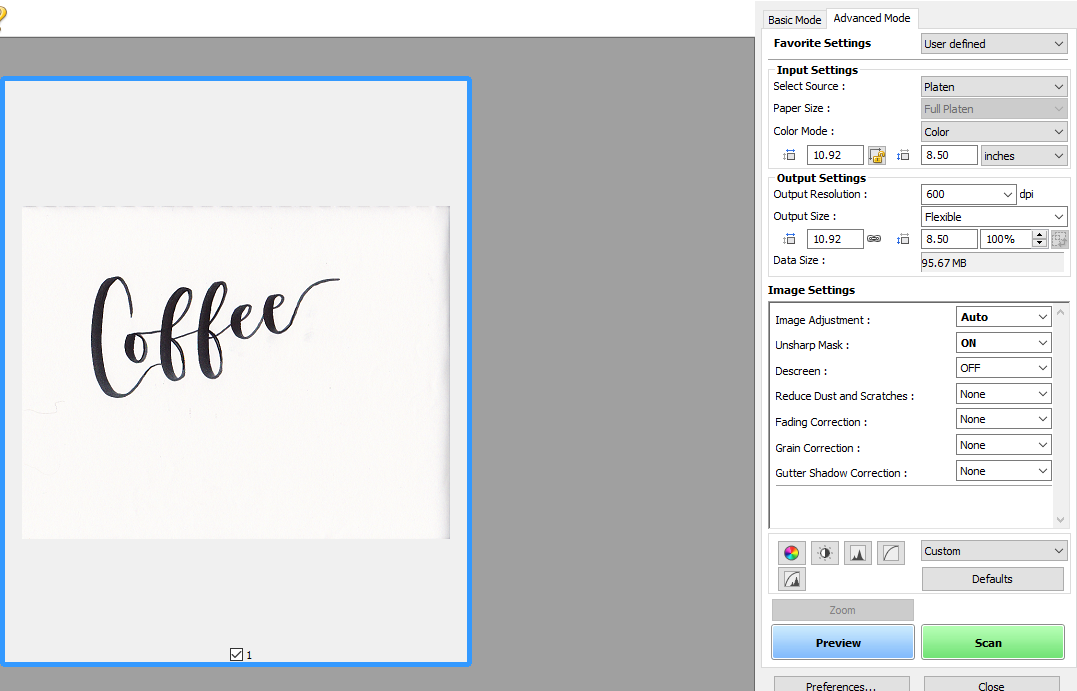 Coffee Time